China UV Flatbed Printer suppliers
China UV Flatbed Printer factory
China UV Flatbed Printer manufacturers
1. The Introduction of The UV Flatbed Printer For Sale
Hapond is a uv printer manufacturer integrating production and sales. Currently, Hapond sells uv flatbed printers for overseas markets. The printers we produce can be used for plexiglass, metal, plastic, acrylic, PVC, ABS, ceramic tile, ceramic, wood, plastic Products, silicone products, leather products, U disk shells, mobile phone shells, crystals, wood products, leather products, textiles, coated paper and other relatively flat soft and hard materials to print various product patterns, LOGO, text and other colors, any Printers for complex colors, transition colors, etc. Whether it is used for home or industrial production, it can bring customers a satisfactory experience. These printers we manufacture are ideal for commercial printing and give our customers the best possible printing experience.
2. The Parameter of The UV Flatbed Printer For Sale

3. The Production Market of The UV Flatbed Printer For Sale
At present, Hapond's uv flatbed printers have a place in the domestic market and are exported to Japan, Malaysia, India and other countries, and have been well received by customers. Some customers have ordered these machines for many times.
4. The Qualification of The UV Flatbed Printer For Sale
The printers we produce have passed the ISO9001 certification standard. After Hapond sells uv flatbed printers, there are professional after-sales personnel to provide customers with exclusive services and solve problems for customers in time when they need them. The UV printers produced by us do not require plate making, color registration and complicated printing procedures, and will not cause damage to the surface of the material during printing. The printing steps are simple and the printing position is accurate. The sprinkler is composed of many small sprinklers. The ink jet holes are similar to dust particles, so their printing accuracy is sufficient for daily industrial production. Our assemblers can install nozzles according to the actual needs of customers and do their best. Make customers happy.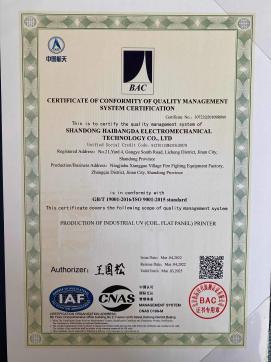 5. Deliver, Shipping And Serving of The UV Flatbed Printer For Sale
The UV printer developed by us uses international logistics containers in transportation, which can reasonably save transportation costs while ensuring transportation speed, find the best transportation ideas for customers, product protection in place, and no transportation problems such as bumps and water ingress.

Our large industrial uv printers are all loaded and unloaded by our professional operators who drive professional vehicles.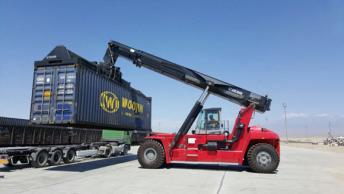 We equip every printer we sell with 24-hour after-sales customer service to ensure that we can deal with problems as soon as customers need them. Our after-sales service can help customers with simple tasks such as fault maintenance, component replacement, and system debugging. As a qualified print seller, we can send professional maintenance personnel to assist customers in overhauling the machine.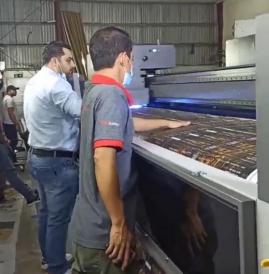 6. FAQ
1). Delivery time: Under normal circumstances, the goods will be delivered within 15-60 days after placing the order. The specific time is determined according to national regulations, excluding epidemic and other force majeure factors.
2). Customers need to prepare high-precision automatic AC voltage stabilizer.
3). Customers need to prepare an air pump with a power greater than 750W.
4). Customers need to prepare leakage protection devices above AC220V-63A.
UV Flatbed Printer suppliers
UV Flatbed Printer factory
UV Flatbed Printer manufacturers