China Multifunctional Full Color UV Printer Manufacturers
China Multifunctional Full Color UV Printer Suppliers
China Multifunctional Full Color UV Printer factory
Newest Multifunctional Full Color UV Printer
1. Product introduction of The Multifunctional Full Color UV Printer
The industrial Multifunctional Full Color uv Printer produced by the Chinese company Hapond is equipped with an automatic ink supply and ink shortage automatic alarm system, a nozzle anti-collision protection system, an independent temperature control system for the ink path, a self-developed ultra-high sensitivity negative pressure system, and a high-precision constant temperature printing platform. The printing equipment we produce is equipped with imported LED uv cold light source curing lamps, imported linear guide mute drag chains, imported high-power AC servo motors, and domestically produced high-strength integrated beams and overall heavy-duty steel frame structures. These factors are guaranteed to the greatest extent. The sturdiness of the uv printer. Hapond uv roll-to-roll printer combines Konica's 1024A proton nozzle and a patented roll-to-roll rewinding and unwinding structure to maximize the high-precision and high-efficiency printing of inkjet printers.
2. Product Parameter (Specification) of The Multifunctional Full Color UV Printer
Device model

running speed

Machine size

Applicable materials

Hapond P-3204

146㎡/h

5740mm(L)*1225mm(W)*1780mm(H)

Light box cloth/car stickers/mesh cloth/ single transparent stickers/textiles/wallpaper murals/non-woven fabrics/photo paper,etc.

Hapond Q-3000

42㎡/h

5540mm(L)*1180mm(W)*1600mm(H)

Hapond Q-3202plus

85㎡/h

5540mm(L)*1040mm(W)*1700mm(H)

Hapond Q-3203

118㎡/h

5740mm(L)*1680mm(W)*1650mm(H)

Hapond Q-5002plus

105㎡/h

7740mm(L)*1175mm(W)*1740mm(H)

Hapond P-5203

140㎡/h

8352mm(L)*1272mm(W)*2045mm(H)

Hapond Q-5204plus

185㎡/h

8350mm(L)*1615mm(W)*2045mm(H)
3. Product Feature And Application of The Multifunctional Full Color UV Printer
This industrial uv printing machine produced by Hapond has a large printing width and high printing accuracy, and is the preferred machine for printing experts. When we produce this machine, we are committed to constantly improving ourselves, constantly improving the uv inkjet technology, promoting the technological innovation of uv printers, and striving to make this machine the first in large-scale industrial uv printers. Our printers support a variety of printhead configuration schemes, and the number of printhead rows and colors can be customized according to the actual needs of customers to provide customers with a better experience. The series of uv printers we produce adopts stable Konica 1024A proton nozzle and standard soft film printing transmission system, which not only improves the printing speed of the machine in an all-round way, but also improves the printing accuracy of the machine, reduces the phenomenon of flying ink, and achieves the most precise picture quality. At present, the large-scale industrial uv printers we produce are widely used in industrial printing and large-format advertising printing, with satisfactory results.
4. Product Details of The Multifunctional Full Color UV Printer
Machine Type

Hapond P-5203 Coil UV Machine

Machine Size

8352mm(L) X 1272mm(W) X 2045mm(H)

Machine Weight

6600kg

Material Width

5200mm

Print Width

5200mm

Data Transmission

Usb2.0/3.0

Ink Type

UV Curable Ink

Ink Color

Optional Lc, Lm.w

Print Nozzle

Konica 1024A (optional Konica 1024i Corresponding 6PL, 13PL Print Heads)

The Print Head Can Support The Maximum Configuration

Max.21units

Printing Accuracy

480*720dpi.480*1080dpi.480*1440dpi

Printing Speed

Printing Mode (3Pass): 85㎡/h Production Mode (4Pass): 66㎡/h

Fine Mode (6Pass): 45㎡/h High Precision Mode (8Pass): 35㎡/h

Cleaning System

Monochrome Positive Pressure Cleaning

Print Mode

One-way/two-way

Software Output

Print Factory Version: Optional Caldera

Drying System

LED UV System

Negative Pressure System

Independent Research And Development Of A Complete Set Of Negative Pressure System

Material Handling System

Rollotoll, Automatic Release/TakeUp

Print File Format

Bitmap, TIFF, Quarkxpress, JPRG, EPS, PDF and etc.

Color Control

IC Cprofile/cc Color Profile

Input Voltage

Single Phase220v±10%(50/60Hz,AC)

Working Environment

Temperature20*-28*c Humidity:40%-70%RH

Applicable Materials

Light Box Cloth, Car Stickers, Mesh Cloth, Single Transparent Stickers, Textiles, Wallpaper Murals, Non-woven Fabrics, Photo Paper, Etc.
This large-format industrial uv printer produced by us uses Konica nozzles, which can be freely matched with nozzle configuration schemes, with outstanding cost performance, fast printing speed, high printing accuracy and fast printing speed. Our experienced pre-sales and after-sales personnel can also provide customers with exclusive one-to-one service. Our skilled assemblers can modify and customize each machine according to customer needs. Customer's satisfaction is our ultimate goal.
5. Product Qualification of The Multifunctional Full Color UV Printer
This uv printer produced by us has passed ISO-9001 certification, giving you peace of mind.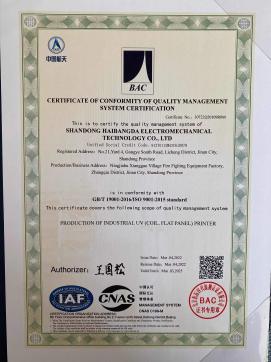 6. Deliver,Shipping And Serving of The Multifunctional Full Color UV Printer
The uv printers we sell are transported in international standard logistics containers, with fast transportation speed, reasonable transportation costs, high safety factor during transportation, and adequate protection of equipment to avoid transportation problems such as bumps and water ingress.

The uv printers we sell are all loaded and unloaded by professionals driving professional vehicles before delivery, which ensures the safety of each equipment during transportation to the greatest extent.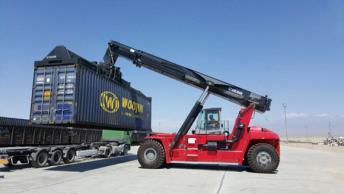 As a responsible uv printer manufacturer, we have professional after-sales personnel and technicians to provide international after-sales service for our customers' printers 24 hours a day. The biggest use of our after-sales service is that it can help customers to perform fault maintenance, parts replacement, system debugging, etc. on the purchased large-scale industrial uv printers. The entire service process is strictly in accordance with international service standards to provide customers with a better experience.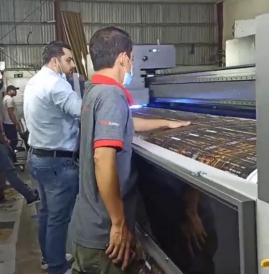 7. FAQ
1. Delivery time: Under normal circumstances, the goods will be delivered within 15-60 days after placing the order. The specific time is determined according to national regulations, excluding epidemic and other force majeure factors.
2. Customers need to prepare high-precision automatic AC voltage stabilizer.
3. Customers need to prepare an air pump with a power greater than 750W.
4. Customers need to prepare leakage protection devices above AC220V-63A.
Multifunctional Full Color UV Printer Manufacturers
Multifunctional Full Color UV Printer Suppliers
Multifunctional Full Color UV Printer factory