China Phone Case Printer Manufacturers
China Phone Case Printer Suppliers
China Phone Case Printer factory
1. The Introduction of The Phone Case Printer
Hapand is a Chinese company specializing in the production and sales of industrial uv printing machines. For more than ten years, we have been committed to the research and development, production and sales of uv printers. The industrial uv printing machines we produce use the highest quality materials and the most advanced technology, and the entire production process is carried out in strict accordance with international standard procedures, and strive to make our products at the forefront of the world. Our machine can even print small cell phone cases, so it is also called cell phone case printer. The cell phone case printers produced by Hapond already have certain competitiveness in the domestic market. Through the joint efforts of all Hapond employees, the company is gradually moving towards internationalization. At present, our industrial uv printers have been exported to Japan, Malaysia, India and other countries, and are well received by customers.
2. The Parameter of The Phone Case Printer

Device model

running speed

Machine size

Applicable materials

Hapond P-3204

146㎡/h

5740mm(L)*1225mm(W)*1780mm(H)

Light box cloth/car stickers/mesh cloth/ single transparent stickers/textiles/wallpaper murals/non-woven fabrics/photo paper,etc.

Hapond Q-3000

42㎡/h

5540mm(L)*1180mm(W)*1600mm(H)

Hapond Q-3202plus

85㎡/h

5540mm(L)*1040mm(W)*1700mm(H)

Hapond Q-3203

118㎡/h

5740mm(L)*1680mm(W)*1650mm(H)

Hapond Q-5002plus

105㎡/h

7740mm(L)*1175mm(W)*1740mm(H)

Hapond P-5203

140㎡/h

8352mm(L)*1272mm(W)*2045mm(H)

Hapond Q-5204plus

185㎡/h

8350mm(L)*1615mm(W)*2045mm(H)

Hapond H-5204

185㎡/h

8600mm(L)*2100mm(W)*1750mm(H)

Hapond S-5302

95㎡/h

8600mm(L)*2150mm(W)*1750mm(H)

Hapond P-2513

95㎡/h

4780mm(L)*2600mm(W)*1500mm(H)
3. The Application of The Phone Case Printer
Hapond industrial uv printing machine has a wide range of applications. It can not only print exquisite mobile phone cases, but also print large-format wallpapers, clothes stickers, murals, large-scale outdoor advertisements, etc., which brings great convenience to customers' business. Our machines can directly print hard or hard materials such as steel plate, aluminum plate, wood board, mobile phone case, glass, leather, glass sliding door, PVC board, corrugated cardboard, billboard, display board, acrylic, carton, etc. The best partner in production.
4. The Qualification of The Phone Case Printer
Hapond phone case printer has passed ISO9001 international certification standard, which means we are one step closer to facing the world. Hapond's industrial uv printer breaks through the bottleneck of digital printing technology and realizes true single-sheet printing, plate-free printing, and one-time full-color image printing. Compared with the traditional printing process, it saves time and effort, and the printing accuracy is also significantly improved. The mobile phone case printers we produce all adopt imported guide rails, silent drag chains and advanced systems developed by ourselves. Every printer we sell has professional international standard after-sales service, and strive to give customers the best after-sales experience.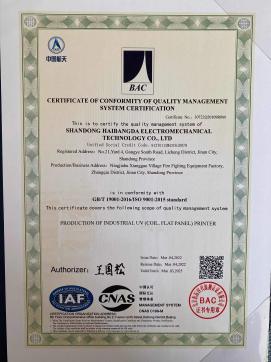 5. Deliver, Shipping And Serving of The Phone Case Printer
The UV printer developed by us uses international logistics containers in transportation, which can reasonably save transportation costs while ensuring transportation speed, find the best transportation ideas for customers, product protection in place, and no transportation problems such as bumps and water ingress.

Our large industrial uv printers are all loaded and unloaded by our professional operators who drive professional vehicles.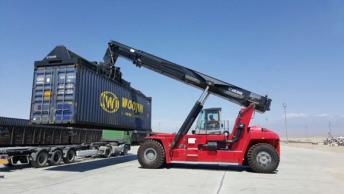 We equip every printer we sell with 24-hour after-sales customer service to ensure that we can deal with problems as soon as customers need them. Our after-sales service can help customers with simple tasks such as fault maintenance, component replacement, and system debugging. As a qualified print seller, we can send professional maintenance personnel to assist customers in overhauling the machine.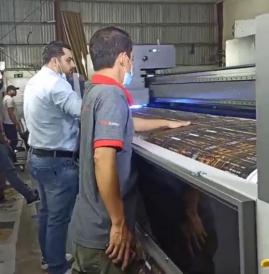 6. FAQ
1). Delivery time: Under normal circumstances, the goods will be delivered within 15-60 days after placing the order. The specific time is determined according to national regulations, excluding epidemic and other force majeure factors.
2). Customers need to prepare high-precision automatic AC voltage stabilizer.
3). Customers need to prepare an air pump with a power greater than 750W.
4). Customers need to prepare leakage protection devices above AC220V-63A.
Phone Case Printer Manufacturers
Phone Case Printer Suppliers
Phone Case Printer factory